Home

/

FIN Bar Shampoo - Dragon Fruit 85g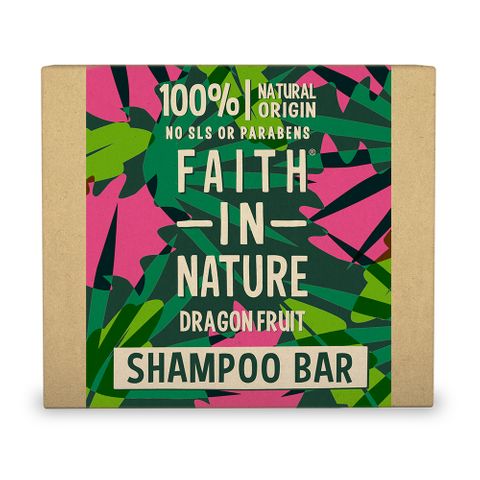 FIN Bar Shampoo - Dragon Fruit 85g
$15.00 inc GST
Description
Our Dragon Fruit Shampoo Bar is plastic-free, offering a more sustainable way of reducing waste in your beauty care regime. Our shampoo bars are hand-made and vegan, perfect for anyone wanting to be as kind to the planet as they are to their hair. And because it's a solid bar, it's ideal for travelling. Harnessing the benefits of antioxidant-rich dragon fruit for hair, this shampoo bar is ideal for fortifying weak, damaged or coloured hair, leaving it looking and feeling stronger, revitalised and more hydrated.
Plastic-free shampoo bar
Parabens and sulphate-free shampoo for hair
Natural shampoo made with 100% natural fragrance
Vegan Society Approved and Cruelty-Free hair care
100% Natural Ingredients & Recyclable Cardboard Packaging
Instructions for Use: Lather the Dragon Fruit Shampoo Bar between your hands and gently massage the foam into wet hair. Wash and rinse thoroughly with water until hair is clean. In case of contact with eyes, rinse with clean water immediately. If irritation occurs, stop use. Keep out of reach of children.
Established in 1974, here at Faith In Nature we believe in harnessing the power of nature without harming it in the process. Our shampoo bars offer a more sustainable, plastic-free shampoo alternative for those looking to reduce waste and look after the environment. All our shampoo bars and soaps are packaged in cardboard wrappers that are compostable and recyclable, making them as close to zero waste as possible. All ingredients are 100% natural in origin, meaning you aren't rinsing nasty chemicals down the plughole when washing your hair.
---
Triticum vulgare (wheat) starch*
Sodium cocoyl isethionate*
Disodium lauryl sulfosuccinate*
Cetearyl alcohol*
Aqua (Water)
Glycerin*
Hydrogenated castor oil*
Hylocereus undatus fruit extract*
Cocamidopropyl betaine*
Parfum (Fragrance)*
Limonene*
Linalool*
CI 77891 (Titanium dioxide)**

* Plant derived
**Mineral derived