Home

/

Nat Euro Hand Cream Verbena 75ml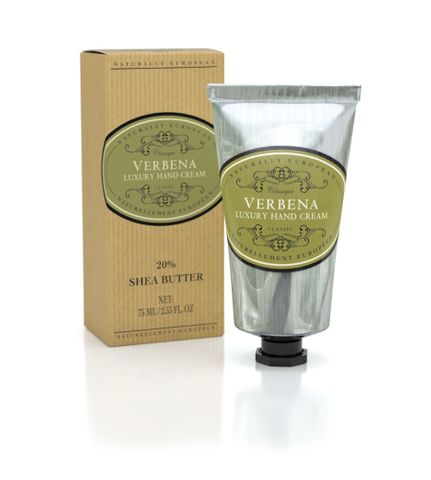 Nat Euro Hand Cream Verbena 75ml
$20.96 inc GST
Description
Once you've tried Naturally European Hand Cream we're sure you'll agree it's the best hand cream around for soothing dry hands. With 20% shea butter, Naturally European Luxury Hand Cream provides outstanding skin care at a fraction of the cost of other hand creams on the market.
Naturally European Hand Creams contain the following moisturising ingredients to combat dry skin and keep hands soft:
Shea butter
Avocado oil
Coconut oil
Baobab seed oil
Rosehip oil
Glycerin
Vitamin E
The make up of rich shea butter means it not only moisturises, but it also leaves a protective layer on your skin which helps shield hardworking hands from environmental damage.
Naturally European Hand Cream is free from parabens and SLS, so even those with sensitive skin can benefit from this proactive skin care.
With our perfected blend of nourishing ingredients and essential oils it melts into hands leaving them silk smooth, hydrated and delicately scented.
75 ml / 2.5 fl oz.
Made in England.
Free from parabens and SLS.
None of our products are tested on animals.