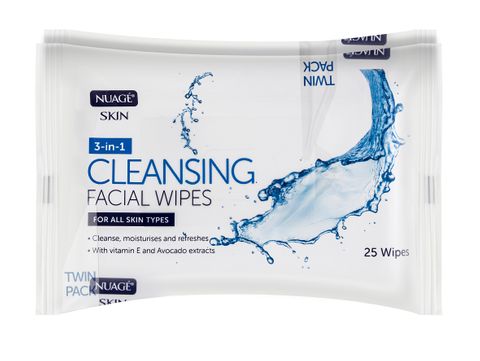 Nuage 3 In 1 Cleansing Facial Wipes
$6.95 inc GST
Description
These competitively priced 3-in-1 wipes cleanse, moisturise and tone the skin. Nuage's cleansing wipes are enriched with Vitamin E (which helps skin retain its natural moisture) and avocado extract (a natural antioxidant).
Suitable for all skin types.
A 3-in-1 wipe.
Perfect for removing make up.
Cleanse, tones and hydrates.
Skin feels smooth fresh and radiant.