Home

/

*Castelbel Diffuser Verbena 100ml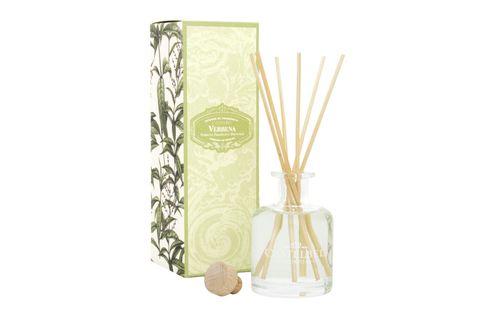 *Castelbel Diffuser Verbena 100ml
$34.95 inc GST
Description
Oil-based fragrance diffuser containing natural essential oils, carefully made to elegantly fragrance and personalise any room. It does not contain alcohol and, therefore, evaporates slowly.

Displayed in a signature bottle hand blown in Portugal by glass artisans, exclusively for the brand, it includes a stopper made of cork that should be extracted in the same way as a cork in a wine bottle (that is, by rotating it).
Specifications:
Natural reeds included
100ml in glass bottle
Travel Safe
Made in Portugal
Mode of use:
Insert reeds into the bottle to absorb the perfume and begin to diffuse the aroma throughout the room. Invert reeds every 2-3 days, when saturated or to refresh and intensify fragrance.
Expected duration: 2 to 3 months.
Precautions for use: Do not swallow. Do not get liquid in eyes, on skin or on clothing.